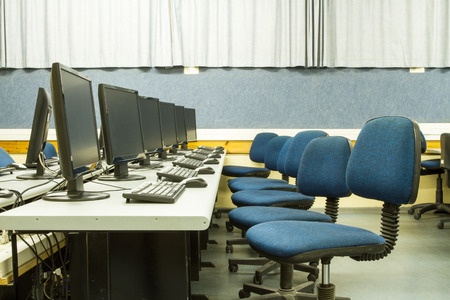 As a response to the pandemic in 2020, many colleges and universities resorted to entirely online classes. Some attempted in person learning, but then resorted to online classes after COVID-19 outbreaks. Some were able to maintain in person classes throughout the pandemic. Even the most prestigious universities like Harvard and Yale resorted to teaching online classes only.
The real question is what will happen once a vaccine is widely distributed. Will there be a mass return to in person learning or will more students embrace attending college online?
The average cost of attending college in the United States has gone up every year with in state public tuition at roughly $10,000 per year and private college tuition at $35,000 per year. Surveys have shown that students and parent are willing to pay those exorbitant numbers for the college experience and for the prestige of the institution.
However, in 2020 many students and parents are asking if paying those large amounts to attend an online school is worth it. Many students at various colleges have even sued their schools for a refund of their tuition since the college didn't deliver the experience or the quality of the education that was marketed.
Most colleges and universities that transitioned to online only classes weren't proficient in online programs at all. They just stuck their professors in front of a camera and used Zoom or Microsoft Teams to teach the class as if it was in person. This resulted in a relatively poor educational experience compared to what was traditionally offered.
Colleges that offered entirely online programs flourished in 2020. They had high quality experiences that were designed to be delivered online and most importantly, their tuition was drastically lower than traditional in person colleges.
Add it all up and the net effect was that more college students took online classes in 2020 than ever before. We don't know the numbers yet, but the numbers will definitely smash previous records. Here are those previous records:
In 2018-2019 roughly half of all college students took at least one class online. Only 15% percent were taking all of their classes online.
There are approximately 2,500 colleges and universities that offer online programs, but the 100 largest players have nearly 50% of student enrollment, according to U.S. Department of Education.
The top three online colleges are Liberty University, ASU and Colorado Technical University with 37,500 students, 36,500 students and 30,000 students attending entirely online in 2018-2019 respectively.
It will be exciting to see the online college attendance numbers for 2020 and even more exciting to see how the transition to digital learning was affected by the pandemic.